Buried alive: Time travel in the crypt
In the 18th century, Medical Science was still at its early stage of development.
Lack of necessary equipment meant that the diagnosis of death was often times a false conclusion.
Some forms of comatose states had sometimes been mistaken to death.
This, and the customary practice of a quick funeral after the event of death, has led to people mistakenly thought dead to be buried alive.
Asides from a few lucky escapees, people waking up trapped in coffins suffered a horrific fate In the 1700s, a terrible incident occurred in the city of Vác, according to records that survived.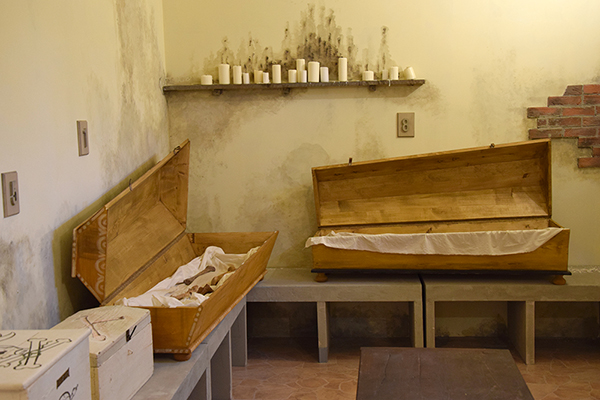 On the night of the funeral a resident of Vác who was thought to have died, awoke in the crypt. This person climbed out of the coffin and started banging frantically on the closed crypt door.
According to legend, even though many people heard the scrambling, moaning and crying, it was considered to be the work of the devil, so no one dared approach the crypt.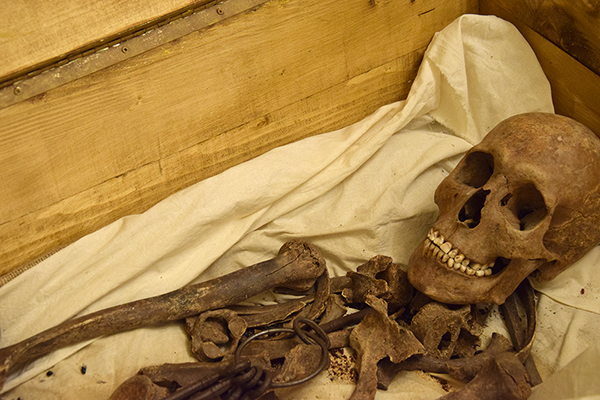 Slowly the noises died and the crypt went silent ..
Now you have the chance to become a hero by travelling back in time and helping him or her escape death.
You have 60 minutes to figure out the mysteries of ages and save a life.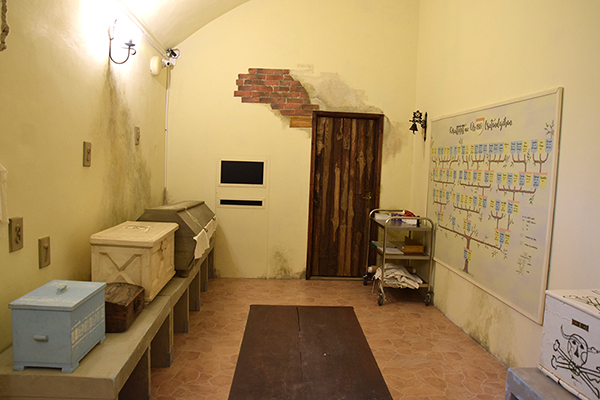 Do I have to be a natural history expert?
No need for fore-knowledge, just logical thinking skills, patience, reading and teamwork.
How many can play of us?
The game is suitable for 2-6 players
How much time do we have?
You have 60 minutes to uncover the mytery of life.
Is it rated AO?
There are no age ratings, but recommended age is 15+
How can I cancel or change my booking?
Click on the link "Change" in your e-mail confirming your booking. We kindly ask you to modify your booking 48 hours prior to your scheduled game at the latest.

When are we supposed to be at the location?
Please arrive at least 5 minutes prior the the scheduled game to be able to begin it on time.
How are the prices?
12 000 HUF / team
7500 HUF / 2 players
What is the payment method?
1. You can pay for the service at the cashier of the museum int he opening time
Arriving not later than 17.30 you can pay for the service at the cashier of the exhibition space of the museum.
2. you can pay at the location of the game IN CASH ONLY.
If you forgot bringing cash with you, use the ATM in the nearby subway at Nagyvárad square.