The Mystery of Life
You are young researchers in the 19th century finding yourselves right int he middle of the study room of a famous natural scientist named Robert who has sent you an invitation letter with the followings.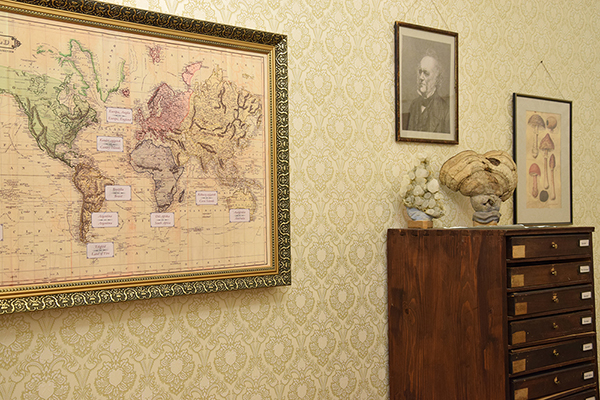 Robert claims he has uncovered "the greatest mystery of life itself". Whatever this might be, it surely seems like a significant achievement! If you accept his invitation, you might get the chance to share in his success and gain fame to yourselves as well!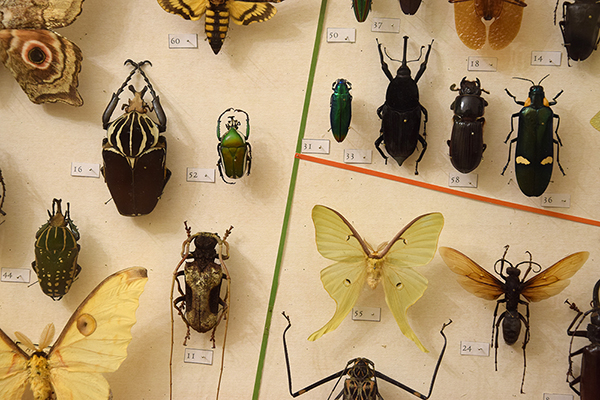 Robert asks that you visit his study chambers, examine the evidence gathered and solve his puzzles!
He wants to see, if upon looking at the same phenomena, will you come to the same conclusions as he has.
If he can guide you towards the same realization he has had and convinces you within 60 minutes, than he will have you join him at presenting these findings to the Royal Society of Natural Science, as his partners!
Solving the puzzles found in his study will uncover the greatest secret of Life and will also reveal the true identity of Robert himself.
The real collection of animal and plant dissections in Robert's study, as well as geological samples and fossils hold the keys to the great mystery of Life!
The study chamber of the mysterious Robert awaits, along with what might be the greatest discovery of the scientific efforts of mankind!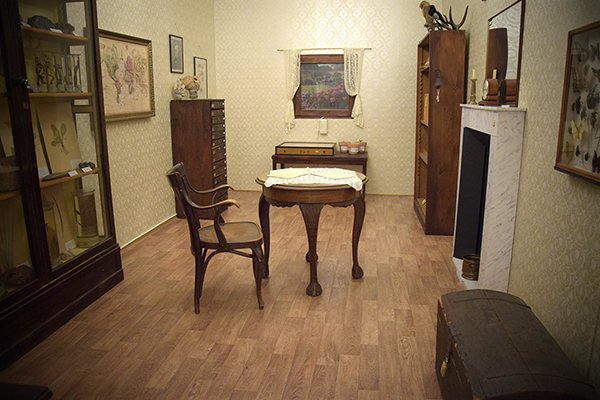 Do I have to be a natural history expert?
No need for prior knowledge, just logical thinking skills, patience, reading and teamwork.
How many can play of us?
The game is ideal for 2-6 players.
How much time do we have?
You have 60 minutes to uncover the mytery of life.
Is it rated AO?
There are no age ratings, but recommended age is 15+.
How can I cancel or change my booking?
Click on the link "Change" in your e-mail confirming your booking. We kindly ask you to modify your booking 48 hours prior to your scheduled game at the latest.

When are we supposed to be at the location?
Please arrive at least 5 minutes prior the the scheduled game to be able to begin on time.
How are the prices?
12 000 HUF / team from 3 to 6 players
7500 HUF / 2 players
What is the payment method?
1. You can pay for the service at the cashier of the museum in the opening time
Arriving not later than 17.30 you can pay for the service at the cashier of the exhibition space of the museum.
2. you can pay at the location of the game IN CASH ONLY.
If you forgot bringing cash with you, use the ATM in the nearby subway at Nagyvárad square.